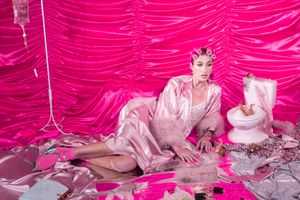 BIO
South Carolina native turned Nashville resident, Ali Henderson was born to be something special. While southern culture is often synonymous with sweet tea, warm nights, and country music, it's always refreshing for an Alt-Pop artist like Henderson to emerge from quaint towns like Gaffney, South Carolina. 
In 2015, Henderson earned a ticked to Hollywood thanks to American Idol, impressing the likes of Keith Urban, Jennifer Lopez, and Harry Connick Jr. After the show she moved to Nashville to complete a degree in Songwriting at Belmont University. Today she is writing for her own project, as well as other pop artists in town. 
Being raised by Kesha, Katy Perry, Hayley Williams and Queen, she will absolutely write a song about you, and then probably key your car.